After years of demanding action from the Legislature, nurses were on the cusp of finally gaining a voice in hospital staffing levels.
The "Keeping Nurses at the Bedside Act", approved by a conference committee Saturday, had aimed to address the working conditions of direct care nurses in hospitals and the related staffing shortages seen statewide.
But that deal fell through on the last day of session.
Instead, the House passed the conference committee report of what is now being termed the "Nurse and Patient Safety Act" Monday night. The vote on HF1522/SF1384* was 112-17. Having already cleared the Senate 40-25, the bill now heads to the desk of Gov. Tim Walz.
"This is not what we came here to do, but this is still a meaningful step forward for nurses that they deserve," said Rep. Sandra Feist (DFL-New Brighton).
She and Sen. Erin Murphy (DFL-St. Paul) are the bill sponsors.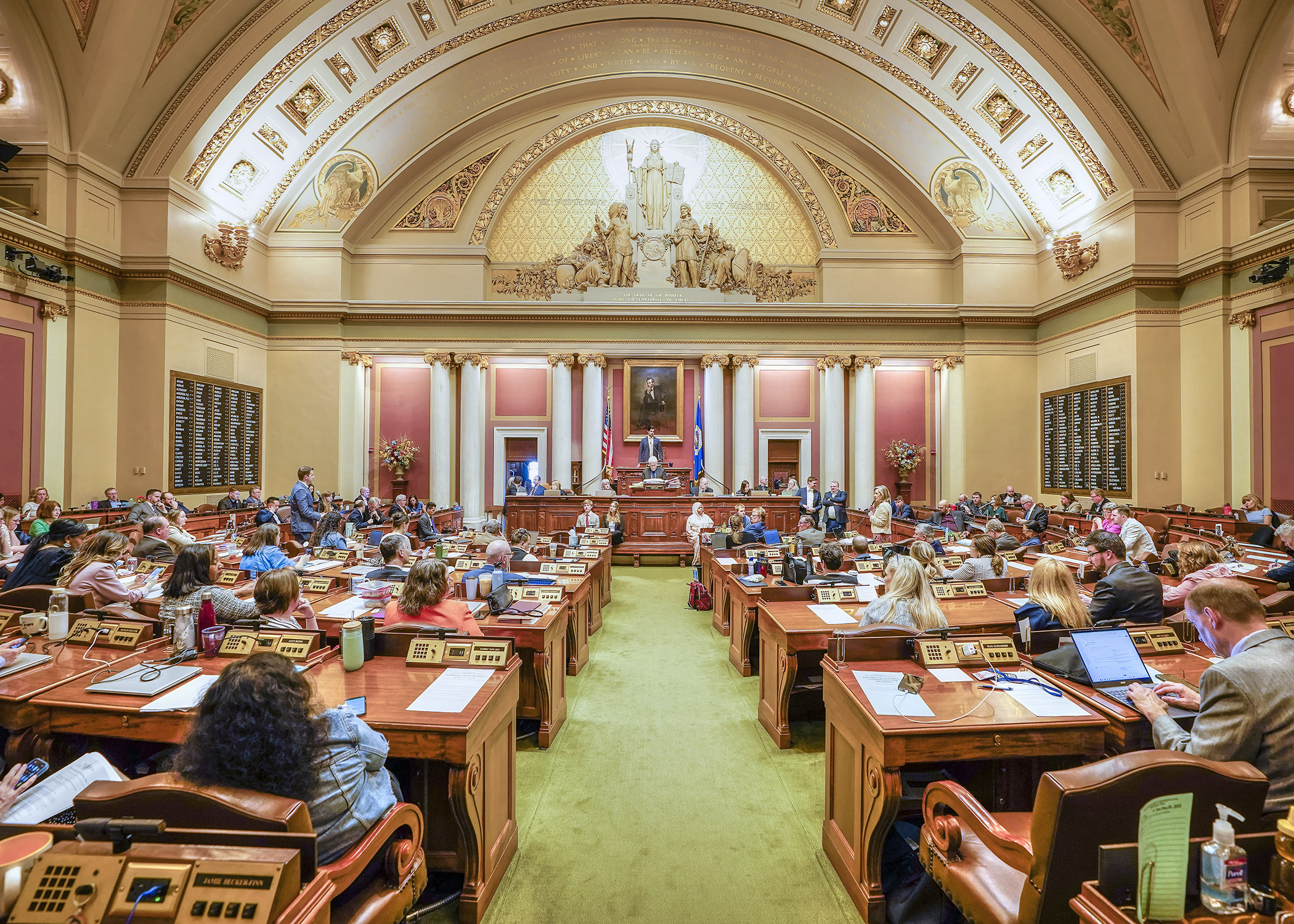 (House Photography file photo)
The proposal had garnered significant controversy throughout the legislative session, with hospital administrators and nurse unions both making concessions to reach what was thought to be the final agreement over the weekend.
The cornerstone of that agreement — an exemption to the proposed labor standards sought and gained by Mayo Clinic — proved unpalatable to several Senate DFLers, killing it in that body.
As passed off the House Floor, the bill would target the rising violence seen against health care workers by requiring incident response action plans and laying out specific criteria for their implementation. This would apply to all hospitals in the state, including Mayo, and was characterized by the bill sponsors as nation-leading violence prevention work.
The bill would also expand the health professional education loan forgiveness program to include direct care nurses at nonprofit hospitals.
Numerous other provisions, though, were dropped.
This includes the creation of nurse staffing committees, which would have made "evidence-based written core staffing plans to guide the creation of daily staffing schedules for each inpatient care unit of the hospital." Supporters believe these staffing plans would have helped alleviate the unsustainable work conditions experienced by direct care nurses, leading many workers to leave the profession in recent years.
Also absent are anti-retaliation protections for nurses who refuse a patient assignment if it is deemed unsafe for the patient. While refusal under such circumstances is currently required by state law, supporters argued nurses have been bullied, harassed, and even sent home – thereby exacerbating the ongoing staffing crisis – for abiding by this statutory obligation.
Murphy expressed strong disappointment at the outcome when announcing the final agreement.
"It's frustrating to me, I will say, that the important work of registered nurses isn't valued enough to already have a seat at the table when it comes to setting staffing plans," she said. "That's work for us to do into the future."